Countryside Adventures is the complete outdoor experience. From the moment you arrive, our friendly staff will be there to help you make your visit spectacular. Here are a few items to help you plan your visit, based on some common questions.
We're proud to offer an inclusive adventure for everyone to explore. Our trails through the forest are wheelchair accessible and open to strollers. Our change rooms are HEATED!
Plenty of free parking is available!
On top of stroller-accessible facilities, all of our washrooms are equipped with changing tables.
Field trips, team building, birthday parties, family reunions — we'd love to host your group! Contact us to learn about our special packages and make reservations to ensure your event runs smoothly.
Weather permitting
SUN – WED 10am to 8pm
THU – SAT 10am to 10pm
Closed on Christmas Day
There's plenty to do at Countryside Adventures to enjoy the outdoors however you wish. Check out our activities below!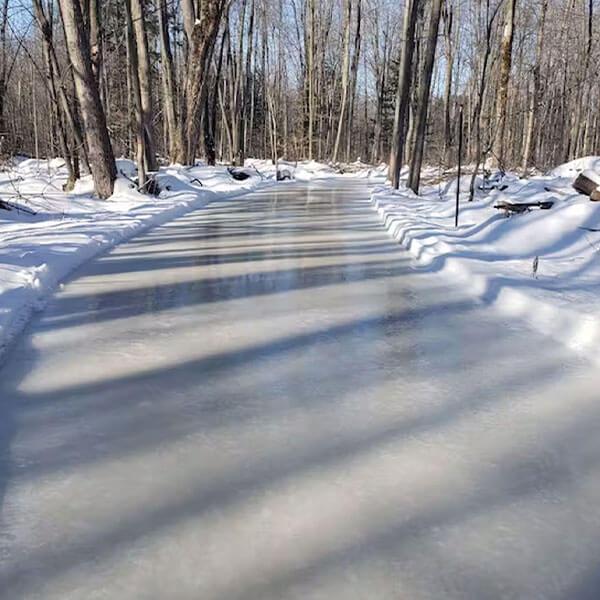 Skating and Snowshoe Trails
Our flagship 3km skating trail through the woods invites you into a quiet forest sheltered from the wind and filled with beautiful scenery. Or, get all of the benefits without the skates by exploring the 3km snowshoe trail.
Every detail is accounted for throughout all of the trails, guaranteeing a smooth, safe and comfortable adventure through nature. Skate and snowshoe rentals are available! Our skating trains have colored at night!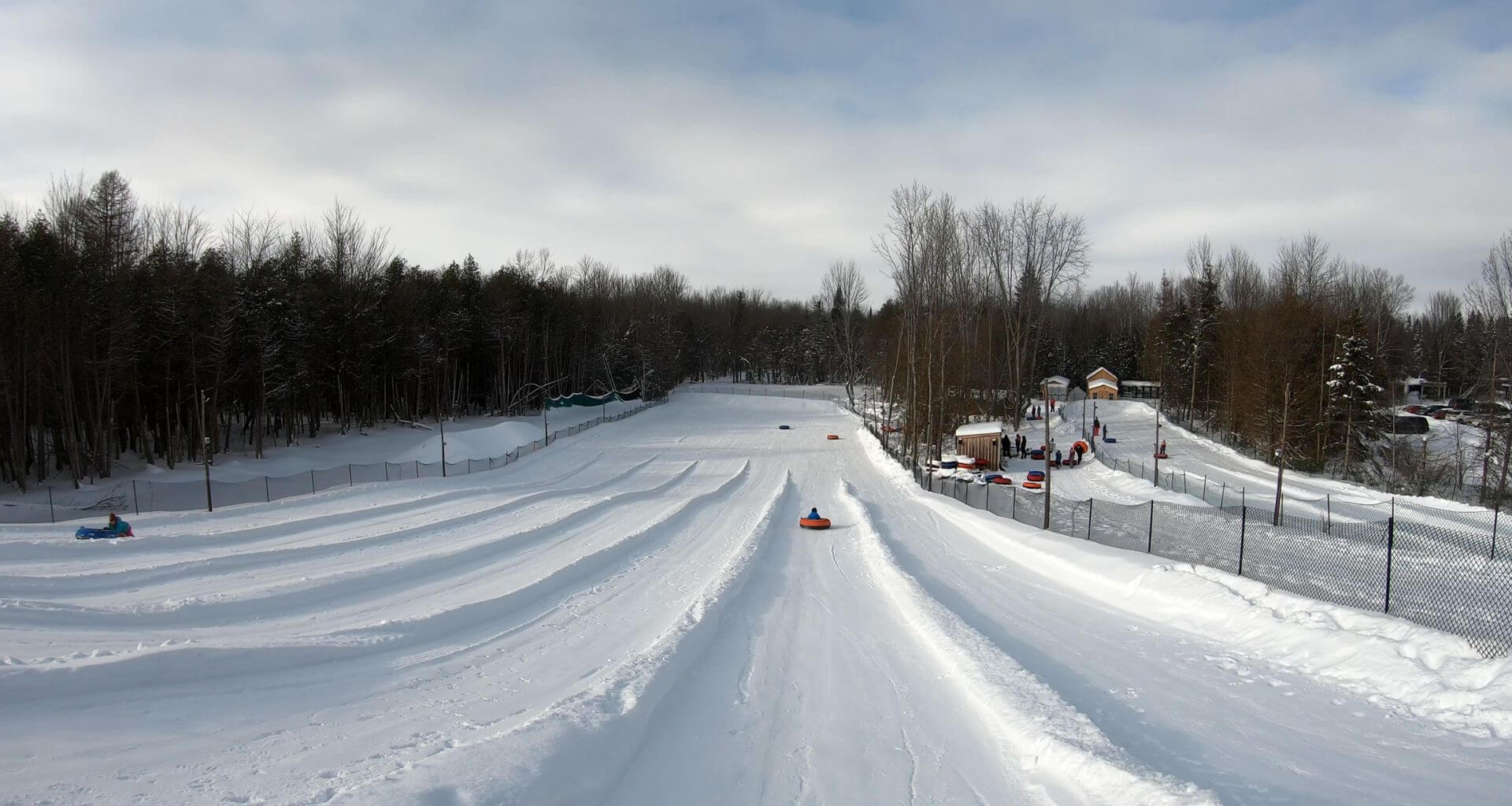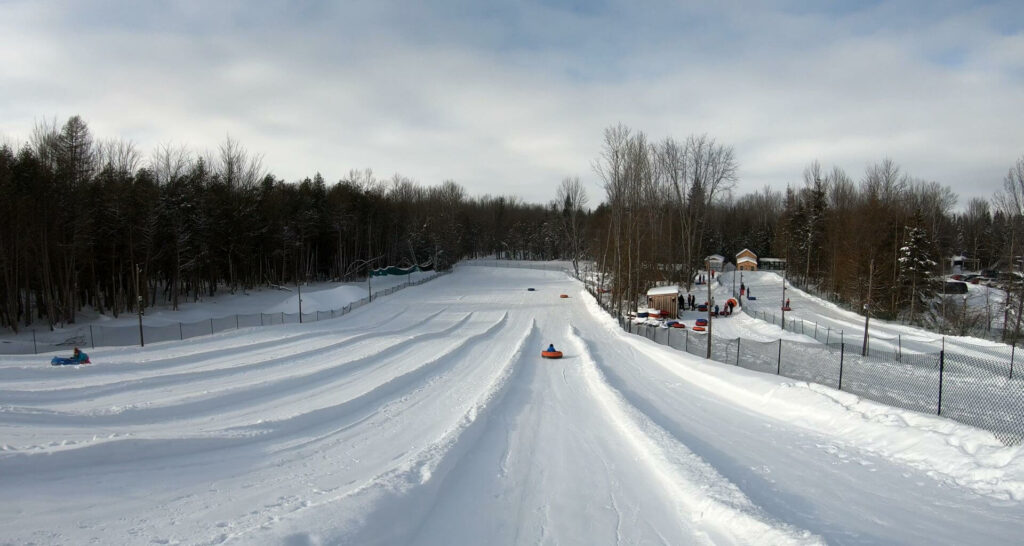 Countryside Adventures is proud to open our 30 foot high, 300 feet long tubing hill! With 80 tubes available (no outside tubes or sleighs please) and 10 runs to choose from, this is sure to be an activity everyone will love!
Safety is our top concern. As such, a perimeter fence has been built around the hill, lighting will be turned on at night, and Countryside Adventures team member will be supervising at all times. Smaller children can also be accompanied by an older sibling or adult.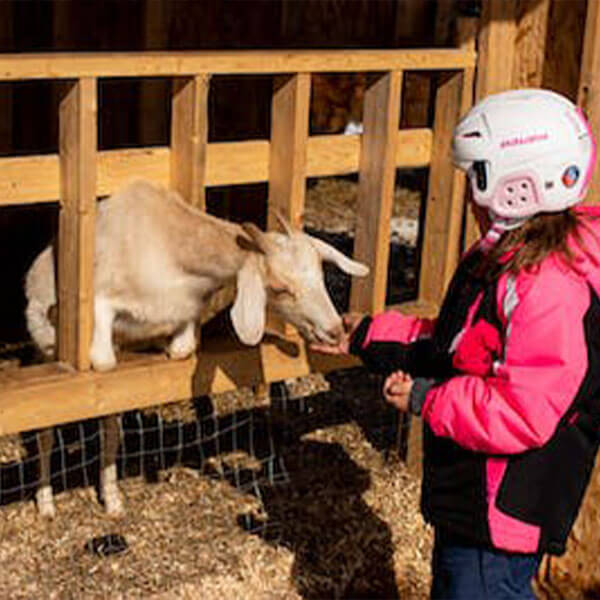 On top of our first-class skating trail through the forest, Countryside Adventures adds to the outdoor experience with a number of other activities happening year-round. Petting Zoo will be open Winter 2024. Be sure to follow our Facebook page for more information on activities happening throughout the Winter.
Food for the animals are available for purchase with quarters from a dispenser.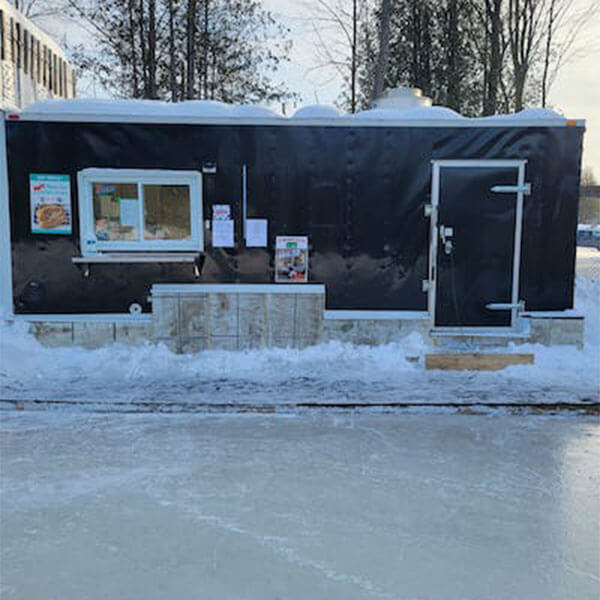 No need to pack a lunch, our food truck has you covered with the best comfort foods you can ask for. From classic foods like poutines to mouth-watering desserts like maple taffy and moose ears, plus warm beverages and much more, there's something for everyone to enjoy.
Food Truck Menu

Poutines

Poutines are made with fresh cut fries served with fresh St-Albert cheese curds.

Others

Pogo $3.00
Chicken fingers $6.00
Chocolate bar $2.50
Chips $2.50

Fries

Moose Ears

Drinks

Coffee $2.25
Tea $2.25
Hot chocolate $2.25
Water bottle $1.50
Soft drink $2.25
Juice $2.25
Gatorade $3.25